Inspicio was established on 1 April 2018. The objective of the company is to provide advisory services and consultancy – in particular within auditing quality and quality management as well as the practical compliance with the Danish Act on Approved Auditors and Audit Firms and related consolidated acts, including the Danish act on auditors' opinions and statements, International Standards on Auditing (ISA) and the European audit regulation.
Inspicio's services are targeted at small and medium-sized audit firms, however our provision of advisory services and consultancy targets everyone who are subject to the rules set out in, for instance, the Danish Act on Approved Auditors and Audit Firms.
If you are a small or medium-sized audit firm that is not affiliated with any network as such, Inspicio may be particularly relevant to you. We provide all such services which an audit firm will usually receive via network cooperation.
If you are a member of a network or an association of audit firms, Inspicio can provide assistance to an already established professional division etc. with advice and consultancy within the discipline of auditing – e.g. by way of assistance of resources at peak periods. This might for instance be within the area of internal monitoring. But actually, Inspicio can participate at all levels, entering as an element in divisional processes within the profession or within the Risk Management function –to a small as well as a more comprehensive extent.
Accountant Martin Samuelsen, the head of Inspicio and also its ultimate owner, has considerable experience within audit techniques at specialist level. Thus, Martin Samuelsen has practical experience within the provision of audit services for a wide range of Danish and international businesses within the segment of small and medium-sized businesses, as within listed companies.
During the period between May 2015 and 31 March 2018, Martin Samuelsen headed the Danish Business Authority's supervisory board for the inspection of accountants – a function that provided Martin with a unique insight into the requirements applicable to the system of quality control of audit firms – as well as the practical compliance therewith. Martin moreover has an exceptional insight into potential pitfalls and into the avoidance of errors and omissions. Through his supervisory work within the field of auditing, Martin has had significant influence on the establishment and organisation of the present public supervision of audit firms and, hence, he is in a position to provide expert assistance to audit firms during such control processes. This also comprises aftertreatment, if relevant, in connection with quality control, examination and disciplinary proceedings, etc.
Martin Samuelsen is the co-author of the books "Årsrapport og virksomhedsanalyse – i praktisk perspektiv (Gyldendal), "Revision i praksis" (Karnov) and "Revisorloven med kommentarer – 5. udgave" (Karnov) published in 2018. In addition, Martin is currently preparing yet a book on the requirements to  the system of quality control and audit qualities in audit firms which is expected to be published in 2019. Further, Martin is a frequently used lecturer at the accountants' supplementary training and, similarly, he is an external lecturer at CBS, Department of Accounting.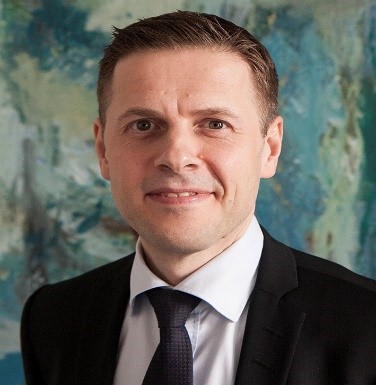 Martin Samuelsen
Owner and state-authorised public accountant
Mail: ms@inspicio.dk
Tel.: +45 41 41 19 34
Martin Samuelsen is a member of FSR danske revisorer (FSR – Danish Auditors).